2006.11.30 04:25 PM
"HAPEBRDADAD!"
Nothing says "love" like a hand-made birthday card from your (almost) six year old.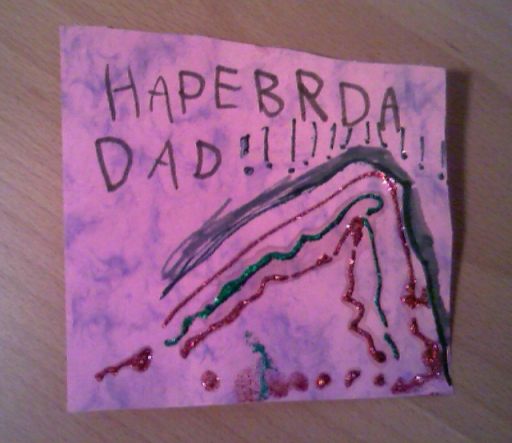 For those of you without kindergarten comprehension devices of your own, it says "Happy Birthday Dad!".
And that's a colorful sparkly mountain. :)
p.s. We will return to our irregularly scheduled technical postings shortly. I think.
Comments
TrackBack
TrackBack URL: https://www.typepad.com/services/trackback/6a00d8341c7bd453ef00d8356eb76569e2
Listed below are links to weblogs that reference "HAPEBRDADAD!":