2004.09.16 10:23 AM
Windows "Add Font" Dialog is Awful
I'm sure I'm not the only one to pick on this, but this is really awful: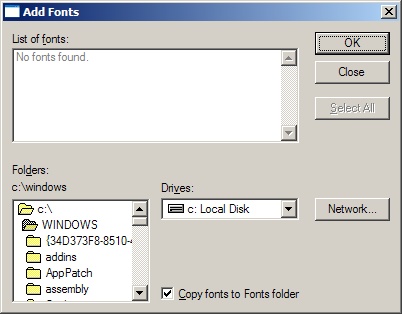 It's so 1992. When's the last time you saw those VB-supplied file system controls? Oh yeah, yesterday, in Visual Source Safe: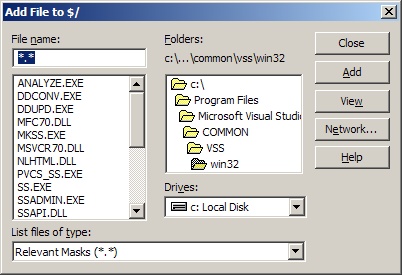 Ick.
Anyone know whether Microsoft spent a few bucks to improve the Add Font dialog in Longhorn? In fact, is it even necessary to have this dialog? Isn't the Shell extension sufficient?
Comments
Still, in Vista?! Oh Lord.
http://blogs.msdn.com/michkap/archive/2007/09/25/5111148.aspx
ewbi.develops | 2008.03.21 01:14 PM
TrackBack
TrackBack URL: https://www.typepad.com/services/trackback/6a00d8341c7bd453ef00d8353d685069e2
Listed below are links to weblogs that reference Windows "Add Font" Dialog is Awful: